They say everyone in the world has a twin: you know, somewhere in another part of the country, or halfway around the world, there's someone who bears an uncanny resemblance to you.
Well, I didn't know it applied to animals, but it apparently does. Consider one of our dogs, The Mighty Throckmorton, a black-and-tan, pointy-eared 65-pound mix who looks like a Doberman-Husky with short hair. Often, he sleeps upside-down, legs in the air:
Throckmorton has a twin. Ginger sent me a photo of Lupus, an Alaskan Husky featured at dogbreedinfo.com: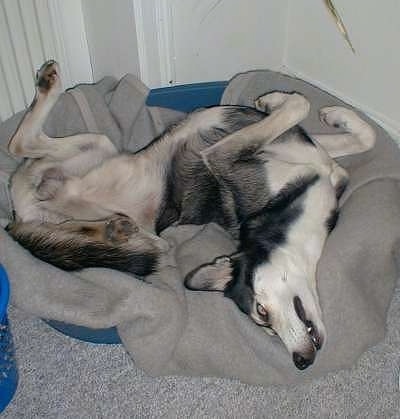 So there you have it – proof positive that everyone – and every dog – has his twin!